Akima Keeps MacDill Air Force Base Running
Akima Facilities Management, LLC, provides facilities maintenance, repair and minor construction as well as design and construction management for large projects at Florida's MacDill Air Force Base.
We Are NANA
In this three-minute video, learn more about NANA's history and our global operations today.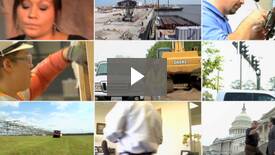 Doing Business For 10,000 Years
As an Alaska Native Corporation, NANA has a direct positive impact on the lives of the more than 13,000 Iñupiat of northwest Alaska who own our company. Learn More »
Where Is NANA?
NANA business services extend from the Arctic Circle to Australia, across the continental United States, to the Middle East and the South Pacific.
NANA's Culture of Safety
NANA's commitment to safety is rooted in our core values.